At East-West Conveyancing we know that buying a new home is the single biggest financial transaction most people ever enter into and it can be an exciting and anxious experience. We are prepared to talk you through the steps involved and answer all of your questions throughout the conveyancing process.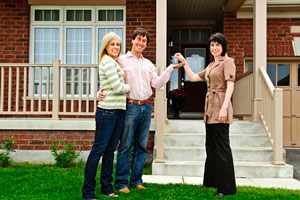 The process can be broken down into three main stages
Before Unconditional Exchange.
During this stage we will:
Review and advise on the Contract for Sale
Liaise with the Conveyancer/Solicitor appointed by the Vendor (the Seller) and negotiate any changes to the Contract
Organise any requested inspections on the property
Communicate with your lender to ensure that your loan is approved
Unconditional Exchange to Settlement.
During this stage we will:
Confirm with you that exchange has occurred and let you know the expected settlement date as well as any stamp duty requirements
Carry out other property inquiries and due diligence checks relevant to your purchase
Continue to liaise with your lender about organising your finance for the expected settlement date
Prepare the required documents for settlement and book in a settlement time that suits you with the Vendor's Conveyancer and your finance lender
Prepare and confirm settlement figures with you
Attend settlement
During this stage we will:
Confirm with you that settlement has taken place and that you may collect the keys
Send you a written confirmation of settlement